So I'm going to London. I'm currently waiting to get boarded at Ljubljana Airport (Letališče Jožeta Pučnika Ljubljana). I've uploaded some pictures to my marela account.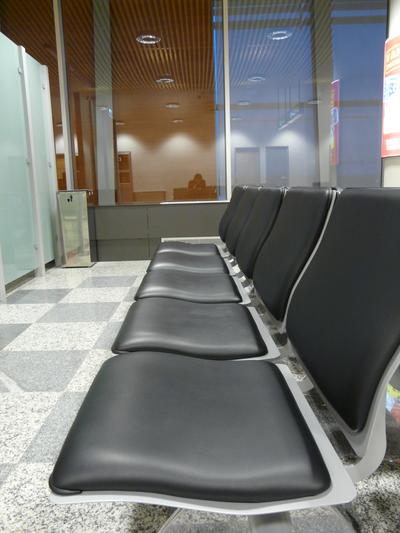 The reason I'm going is the Future of Web Design conference in London. It's going to be my first Carsonified event and I hope it'll be as good as the previous events were or better.
I'll try to post something while I'm there even though I have no idea what the wireless situation is going to be – I know that my hotel only has wireless in public areas and that there's supposed to be free Wi-fi at the conference.